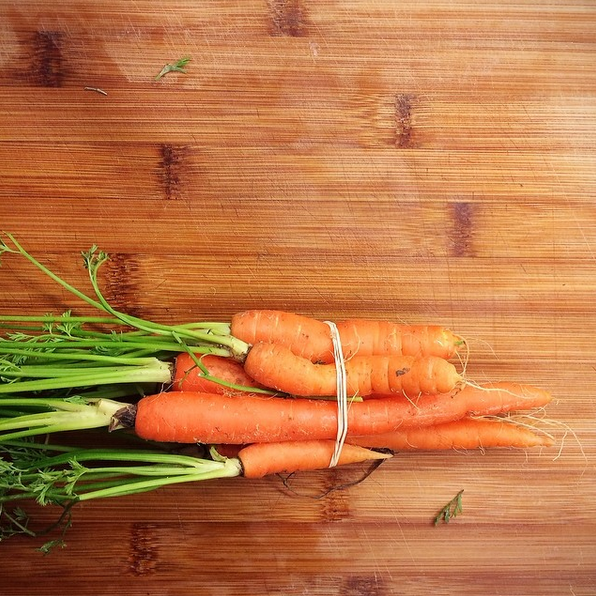 I'm totally behind on these. (Try four or five months behind? Oops.) Better late than never, and now that I'm feeling better – and eating vegetables!! – I'll do my best to be a little more consistent again.
When we moved into our new home a couple of months ago I was still really nauseated and sick from pregnancy, and I didn't cook much. There were a lot of "I'll eat a baguette and you can cook yourself some pasta" nights and "Welcome home, babe! Frozen stir fry from Trader Joe's is in the freezer for waiting you" kind of days. (Can anyone else relate?)
Now that that's finally passed and I've got more energy again, I'm trying to make up for the past months. Tyler is always really patient with me and picks up the slack, but I can't help but feel bad leaving my family high and dry for dinner night after night for months on end. I'm still not my usual self so there isn't much extravagance to my meals, but hey! homemade is always best.
You will see we are also eating a little more vegetarian and less vegan than we normally do. Usually we only have dairy about once a week or less, but being pregnant makes me picky and I needed to open up my options a little bit! Sometimes we add toppings like cheese and sour cream, and we eat eggs a few times a week. But Jack is still sensitive to dairy so we still  don't have anything too dairy-laden.
WEDNESDAY – avocado eggrolls
THURSDAY – leftovers (curry or veggie soup)
FRIDAY – heart-shaped valentine's pizza for the missionaries! (one pepperoni, one hawaiian, one veggie with asparagus, bell pepper, tomato, red onion, and roasted garlic)
SATURDAY – eat out (we're going to the Imagine Dragons concert!!)
SUNDAY – veggie burgers + homemade fries
MONDAY – tacos (fried tostada shells, iceberg, cheese, sour cream, refried beans, soy chorizo, tomatoes)
TUESDAY – white chili
WEDNESDAY – kale-walnut pesto pasta
breakfast: eggs + whole-grain toast, cereal, oatmeal, smoothies
lunches: leftovers, or pitas! smashed avocado + sunflower seed pita, kale + apple + avocado pita, roasted red pepper hummus pita + pine nuts + red onion + feta