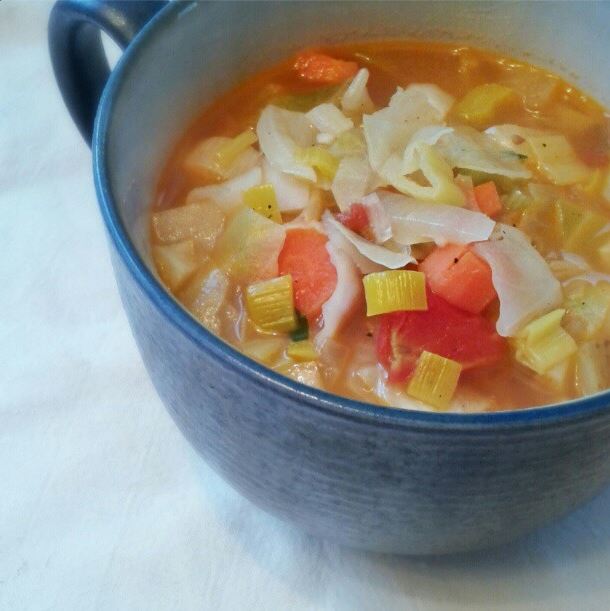 I've been reading two books in particular about the French way of life, Bringing Up Bébé and French Women Don't Get Fat. It's intriguing, and I keep telling Tyler aside from a few cultural differences, I think I'd get along great being French. :)
[I'm going to review Bringing Up Bébé in a later post. The whole book was fascinating, and I agreed with (and already practice) about 90% of it with raising Jack. But that's for another time.]
I bought French Women Don't Get Fat purely by accident. I was browsing the reviews on my kindle, and oops! I somehow hit the defaulted "Buy" button. It's happened several times, and it's no big deal. The next page it actually shows a link that reads, "Purchased by accident?", and I clicked it. I got an email in which I was refunded by Amazon, but the book had already started downloading to my kindle. I opened it out of curiosity, and I'm so glad I did.
I'm ashamed to admit I got through about 20% of the book before turning off my kindle, and upon turning on my kindle that evening it registered my "unpurchase" and deleted it. But I was already intrigued so much (and the $7 price tag didn't hurt) that I went right back to the kindle store and purchased it. I devoured the book in just a few days, and am rereading it again.
I won't go into details about the book; you can read Amazon reviews for that. But I've made a couple of the recipes from it, and they're keepers. Last night I made the vegetable soup, and my love affair with leeks began. (Somehow I have never tried them up until now?!) I expected the soup to be vegetable-y and bland, but it was surprisingly very flavorful. The leeks made the broth delicately sweet. It was hands-down the best vegetable soup I've ever tasted, and Jack even tried (and liked) a few bites. I can't recommend it enough – the flavors were spot on.
The recipe makes A LOT (8 large servings!) but it's difficult to half because there are so many ingredients. I made the entire batch and froze half of it, and have been eating the leftovers for lunch and another dinner this week. The original recipe can be found here, but I've made a few alterations (and simplified things) below. (It's also worth noting that I didn't puree the soup at the end like the original recipe. We like our soup chunky around here.)
Soupe aux Légumes de Maman
2 medium potatoes, 12 ounces total
2 garlic cloves, minced
4 leeks (I only bought and used 2)
1 small cabbage (I used half a head)
3 celery ribs
2 turnips, peeled
2 cups canned (whole or chopped) tomatoes (We loved the addition of tomatoes, so I'd recommend two 15-oz cans)
4 carrots
2 bay leaves
2 sprigs of parsley (I minced it)
2 sprigs of fresh thyme
(I didn't have this on hand, and don't like thyme anyway.)
1 onion, peeled and thinly sliced
4 tablespoons butter
Salt and pepper to taste
Yield: 8 Servings
Wash potatoes and dice into small chunks. Simmer with the garlic until tender in a small pot of water (the water should barely cover the potatoes.)
Dice all of your other vegetables into small, bite-sized chunks. Saute them in a large stockpot in 4 Tb. of melted butter (or earth balance/olive oil for vegan version), "sweating" the vegetables for about 5 minutes. Then add in your parsley, bay leaves, and cooked potatoes/garlic, along with the water you cooked them in. Add enough water to your pot to barely cover the vegetables, and simmer until everything is soft and fragrant. Season liberally with salt and pepper, and serve with crusty bread.