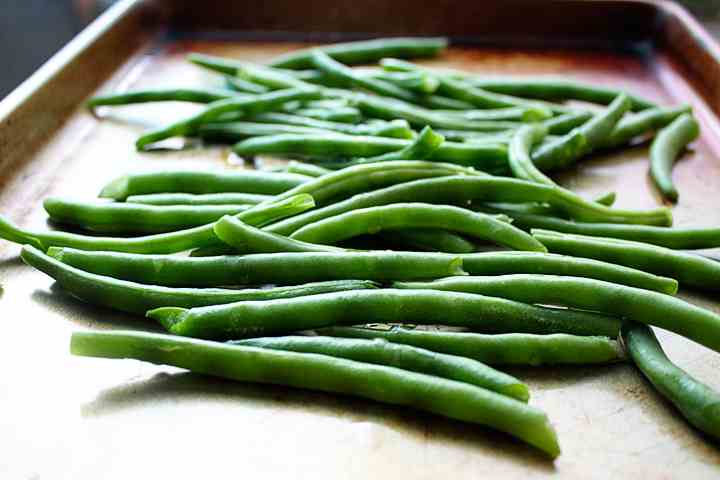 …or cauliflower, or broccoli, or carrots. Really, almost any vegetable would work with this method.
When we were first married, I made a lot of casseroles. (Our favorite was tater tot casserole. Oh how far I have come!) I was in college, working, and expected to make dinner almost every night. So of course we didn't have side dishes with our "missionary potatoes" or broccoli-chicken casserole, there was no time!
And not long into our marriage, Tyler kindly brought up that his mom used to serve side dishes with all of her meals. Ouch. I politely told him that was nice, but it wasn't happening.
But now I'm out of college and all grown up. We often have side dishes, and I hope his mom would be proud that I'm feeding her son well-rounded meals. ;)
One of my go-to side dishes is roasted vegetables. I just pick up whatever looks good at the farmer's market, including broccoli, cauliflower, and green beans. I used to roast them for 20-30 minutes, but then realized I could cut the time significantly by just broiling them.
So here's my method for the quickest and yummiest way to eat your veggies. (I might add that my 8-year old niece Elaena calls my broccoli "magic broccoli".) I love it because Jack always eats them, and I can stick them in just as I'm finishing dinner. By the time the table is set, they're done!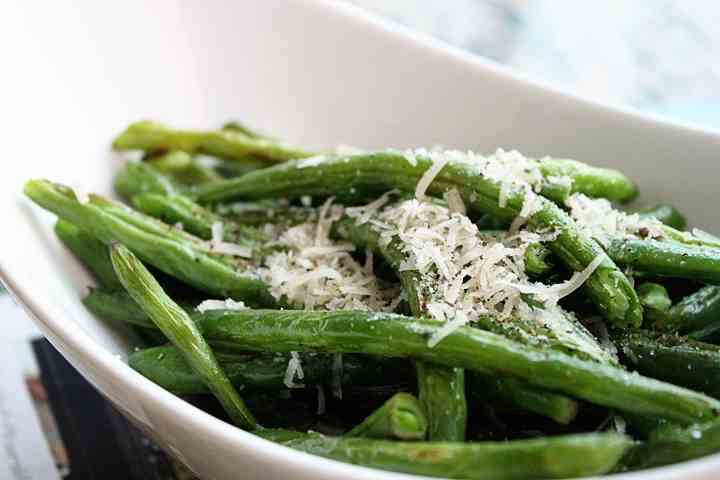 Broiled Green Beans/Broccoli/Cauliflower
veggies for roasting
olive oil
s&p
Turn your broiler to high, and move the top oven rack to the top or second-from-the-top position. Spread your (washed and cut) veggies out on a sheet pan. Drizzle with a tiny bit of olive oil, and season with s&p. Broil for 3-5 minutes, or until the edges of your veggies are just barely getting charred. Serve warm.
Sometimes if I have it on hand I serve my green beans with a sprinkle of parmesan cheese. My absolute favorite is the 24-month aged parmesan at Whole Foods. The quality makes a huge difference!