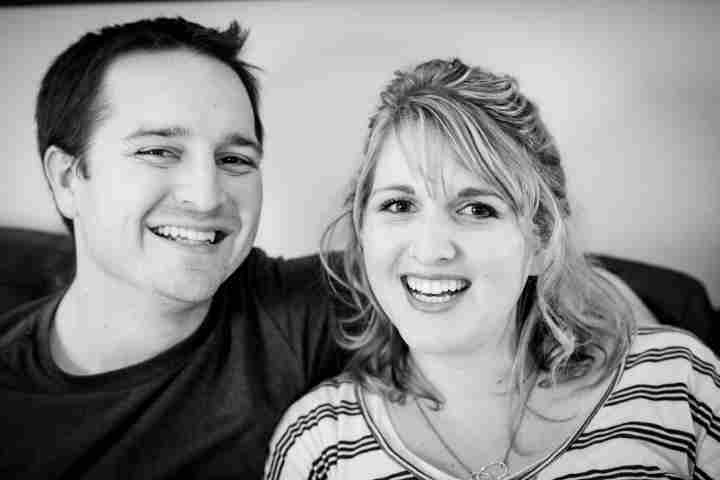 Image by Gail Pomare. This is part of an on-going series I'll be writing to my children. See all of them here.
Describe your relationship with your spouse.
Kids, your Dad loves me. He loves me so much that last night he told me if I ever stopped loving him (impossible!), he'd still love me. Your Dad does the dishes for me almost every single night because he knows I hate to do them myself. Your Dad leaves me love notes on the shower door and the bathroom mirror. Your Dad tells me I'm beautiful every morning and every night. He loves me and I love him.
Our courtship was not unlike the typical BYU dating scene; we met in the same ward and were engaged two months later. It was quick, but I just knew your Dad was someone special by the smile on his face and the light in his eyes. He has been through some of the hardest circumstances I can imagine, and yet he doesn't let it weigh him down. He's magnetic and you just can't help but be uplifted and happy when you're around him. It's my favorite thing about him.
Being with your Dad has always felt good, and it has always felt right. When I met him, I had never felt that kind of happiness before. It's a happiness that is joyful and you just know it is right. It's a happiness where you know you are being guided by the Lord, and He will help you grow and progress as you both follow Him. Being with your Dad was the easiest choice I ever made. I can't accurately describe the peace and contentment I felt after realizing three days into our courtship that I wanted to marry him. It seems totally crazy, but kids, if you listen closely to the Spirit and let the Lord guide you, I know you'll feel what I'm talking about someday.
Lastly, if you should ever ever question Mom and Dad's love for one another, just watch and wait. When it's almost dusk outside and I'm busy finishing up dinner, we will all hear the garage door open. My face will light up and I'll become a little flustered in anticipation of what awaits me. When Daddy walks through that door, he might see you first with a hug. But he'll soon find me across the room and flash me a smile. Watch him when he walks across the room to give me a kiss. Watch him as he embraces me in the warmest, tightest hug. You'll see right then the love that we have for each other is good and it is right.