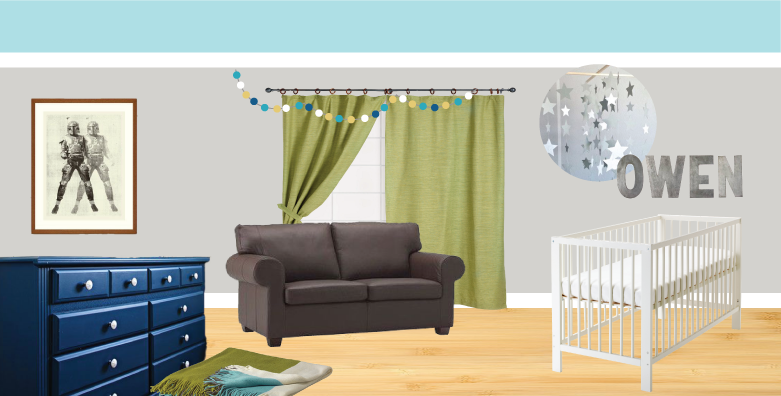 So I know I can't be alone in planning a nursery way in advance, right? Right?*
We have three-and-a-half months to go before Owen is born and even though he's not the first baby I've had I feel super unprepared. Maybe deep down I feel like if he has a space – an actual space JUST for him – that it's really happening.
Gosh I hope I get to keep him.
I didn't plan a nursery with Amelia. I didn't even think she'd come home with us, so we didn't need a crib or a carseat or burp cloths. I didn't set aside any space in our home for her. So naturally, it has been really, really important to me to plan an actual nursery space for this baby. I feel like it's helping solidify the entire experience for all three of us (especially Jack) and hopefully Owen's little spirit already feels welcome and loved in our home.
I know, I think I'm crazy too. But I don't like chaos. Let's just blame it on my pregnancy nesting instinct, okay?
*Tyler pointed out to me that the above image is completely crazy. Yes, yes it is. I just got a new laptop for freelance work and I have to revert back to using a Mac (yay!) and Adobe CS3 again so I've been brushing up on my shortcut skills. Turns out that CS3 is super old, but at least it works? :) And while I'm at it, anyone else hating Adobe's change to monthly subscriptions?!