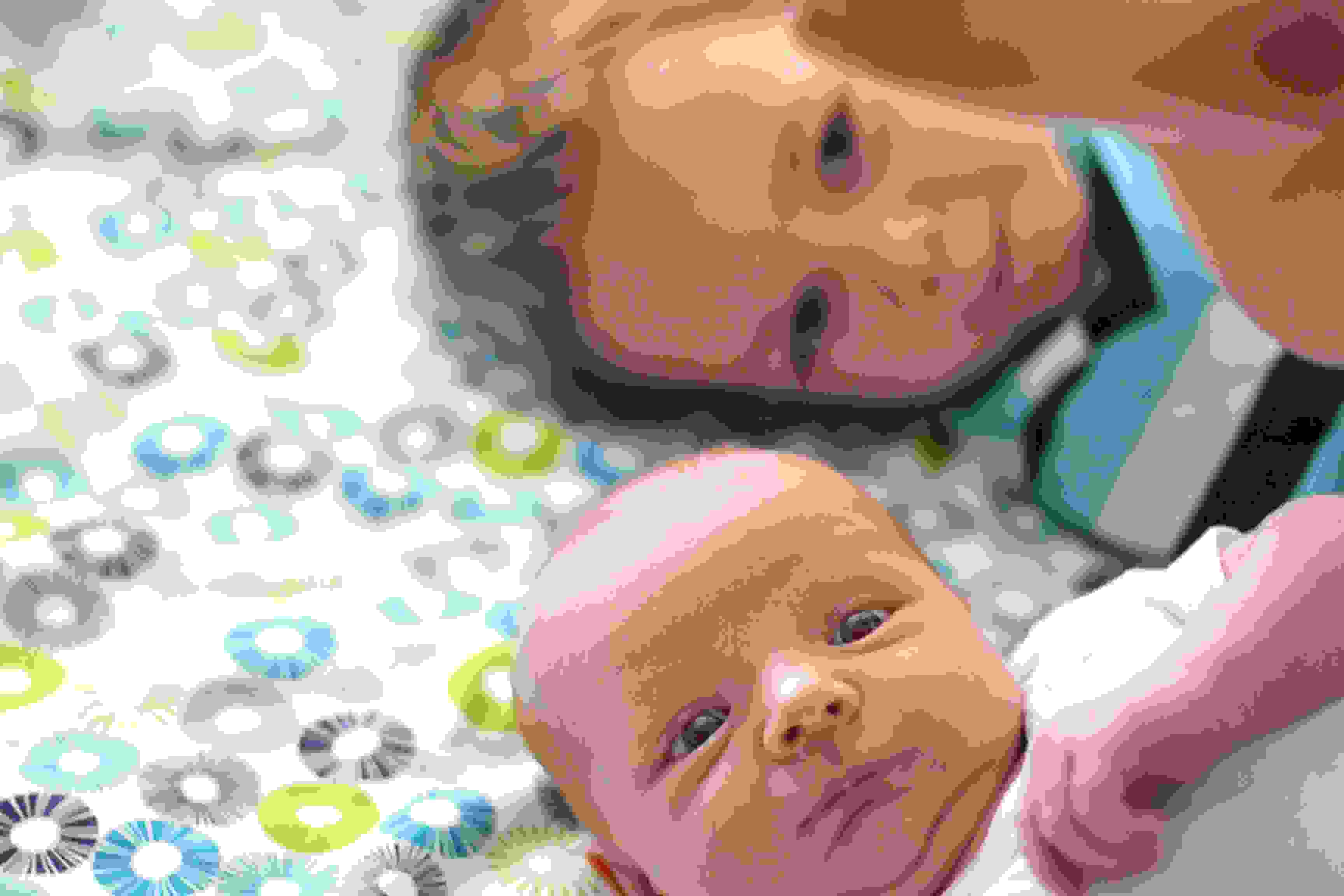 I can't help but shake the thought lately that someone is missing.
Not a day goes by when I don't think of my little Amelia. I'm realizing more and more how physically empty it is between Jack and Owen.
That little blonde, fuzzy-headed, spunk of a toddler is gone, gone, gone.
It's less than a month away from her second birthday and as always, I'm having a rough time. She's infiltrating my thoughts, day and night. I have this beautiful, perfectly healthy (and literally quite strong) newborn sleeping upstairs, and yet I'm obsessed with the thought of my Amelia. What would she have looked like? Would she be talking by now? Does she still know me at all as her mother?
She's still a baby in my head. But I try to picture her as an almost two-year old, with her gangly legs dangling off the kitchen counter as she licks the cookie-dough spatula. I can almost see her wispy, unruly white-blonde hair that won't stay put no matter how hard I try, and her sticky, fruit juice fingers as she pops in grape after grape at lunchtime. I can see her careful scribbles in her princess coloring book, insisting I tape them on the fridge for Daddy to see after work. I can see her building lego castles and lego airplanes with her brother, and despite his protesting, bravely snatching a piece right from his hand every once in a while.
I somehow miss all these things I never had. I miss our tickle fights and our bedtime stories and going on walks together, hand in hand. I miss that when Jack went off to preschool in the mornings this past spring, she wasn't there with me to see him off.
But was she? I hope she's here in our home. I hope she's right next to me as I type this. I hope she sits on an empty chair at our dinner table, joining us in a good meal. I hope at bedtime, she tenderly kisses her brothers goodnight along with us.
I hope you're here, Amelia. There will always be a spot for you.