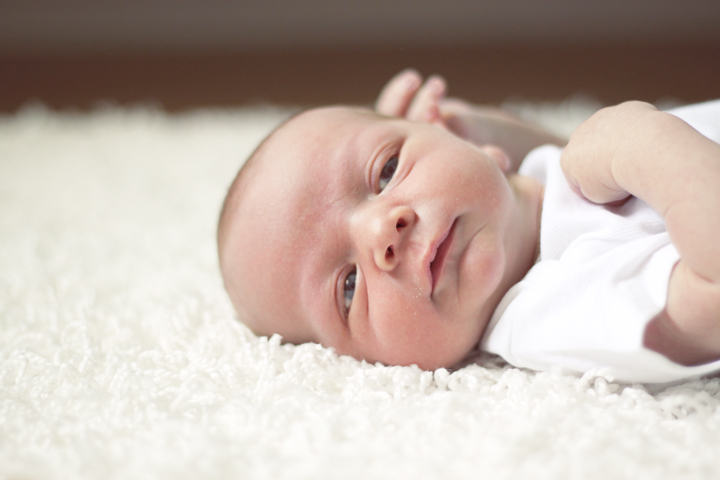 My dearest little Owen,
Thanks for letting me finally feel this "natural childbirth" thing everyone is raving about. At least you made a quick exit, eh?
I remember yelling, "just get him out of me!", and giving one last desperate push to birth your shoulders. You didn't slide right out of me like I expected — you have your sister Amelia's broad, strong shoulders that stalled us for a few seconds.
When they laid you on my chest, I was unprepared for your peach-fuzz (i.e., bald) little head, and wrinkly, saggy skin. But you were unmistakably blonde-haired & blue-eyed like I'd guessed. (I knew I should have wagered a bet with your Dad on that one.)
But most importantly, you were mine. You were finally here, and I was your mama.
They let me hold you for a long time before you were examined and measured. My eyes brimmed with tears as I was able to look down on your perfect, whole, complete body and realized you were going to live.
How blessed we have been to welcome you into our family, Owen. You are so loved.
xoxo, Mama