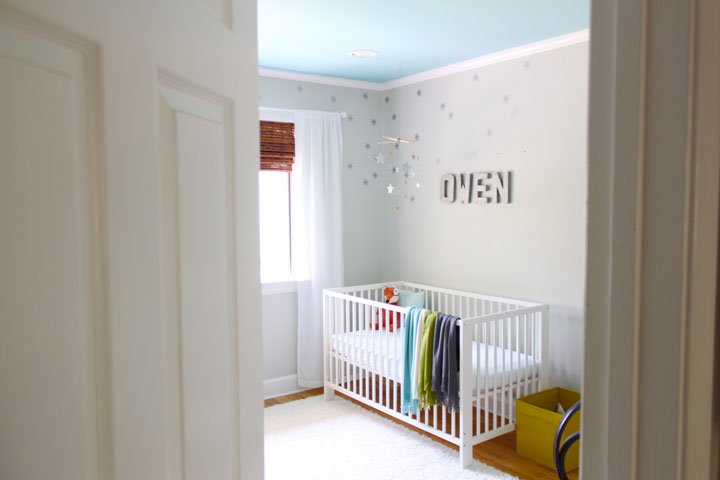 Finally, three weeks before his due date, Owen's nursery is finished!
It actually came out fairly close to how I envisioned it, too. True to our Jones nature, we didn't spend a lot of money – most everything in the room is either DIY and/or a hand-me-down. (I did convince Tyler to let me buy a new crib, the rug underneath it, and the changing pad – I think those were our only real "nursery" purchases?)
Granted, I would have LOVED an ikea expedit bookshelf instead of the one we have in there, and a new rocking chair or glider would be nice. But we're using what we have and I'm really proud of how it all came together.
Here are some of the details: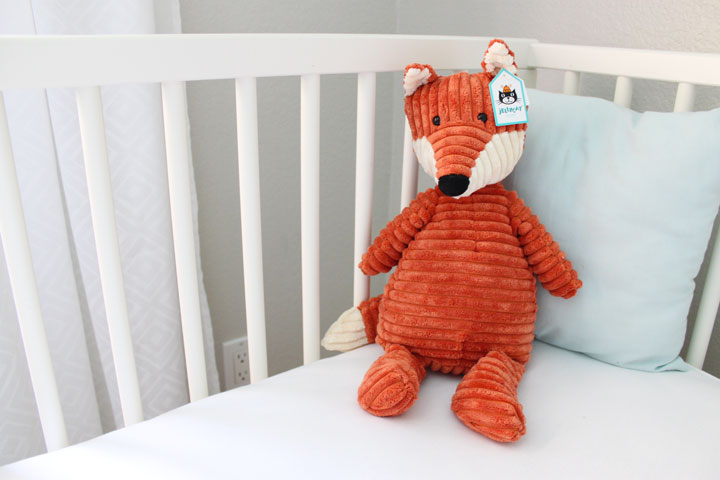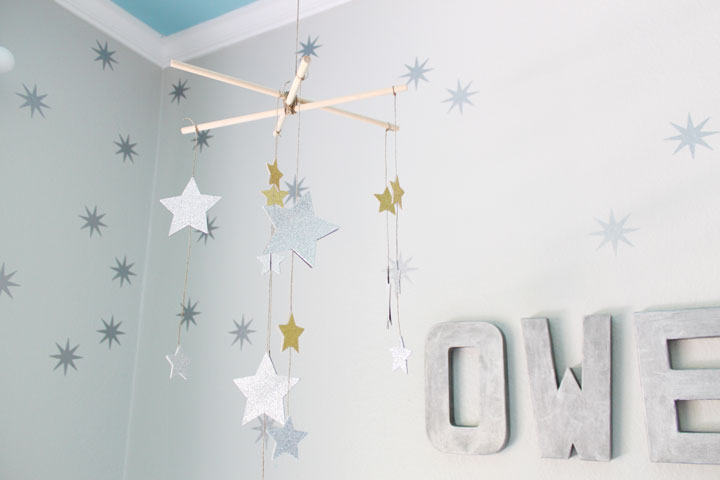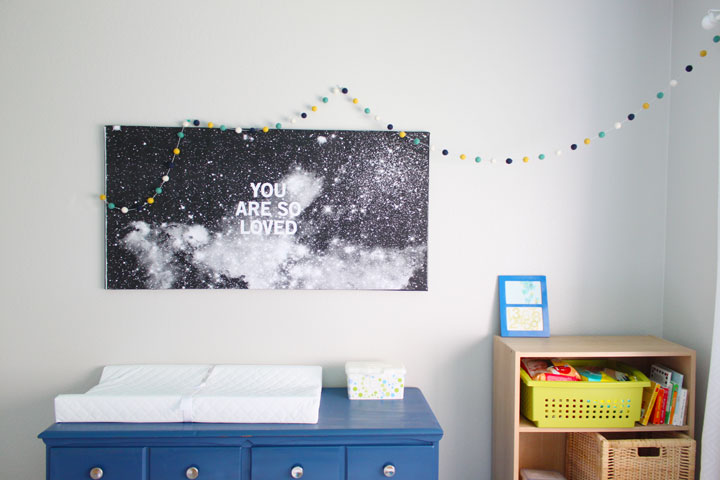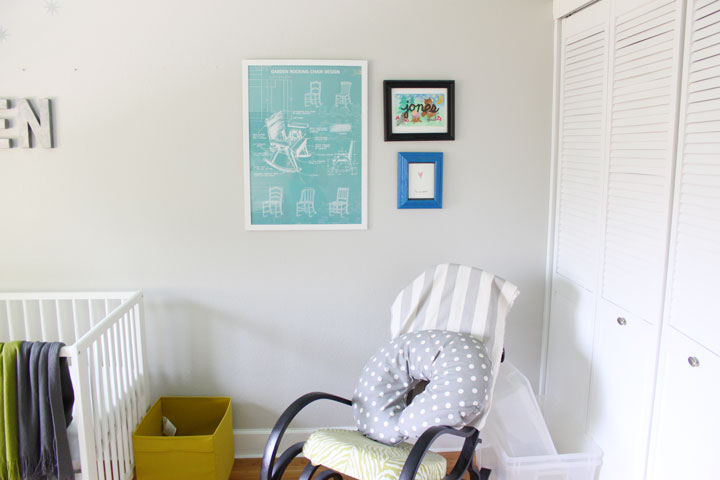 ^^Just keepin' it real. Here's the unfinished corner – I still need art to go in the big white frame, and we need to reupholster and fix the broken rocking chair. And obviously shove those plastic bins in the closet. ;)
Here's the breakdown for where I got things if you're interested:
crib: ikea gulliver
blanket on crib: ikea malin band throw
fox stuffed animal: jellycat brand from amazon – all three of our kids have animals from the cordy roy collection
OWEN letters: see my DIY here
star mobile: DIY (used dowels, twine, and glitter star stickers from Michaels)
star wall decals: walls need love in silver
dresser: already owned, used with Jack
felt ball garland: from brickyard buffalo (find similar from hellomaypole)
oversized you are so loved print: adapted from my friend holland's design (I will blog about this soon and share the printable)
boppy cover: see my DIY here
"jones" watercolor print: painted by my friend Amanda (I will share a close-up later when this wall is done because it's incredible!)
sheer curtains: already owned from Target