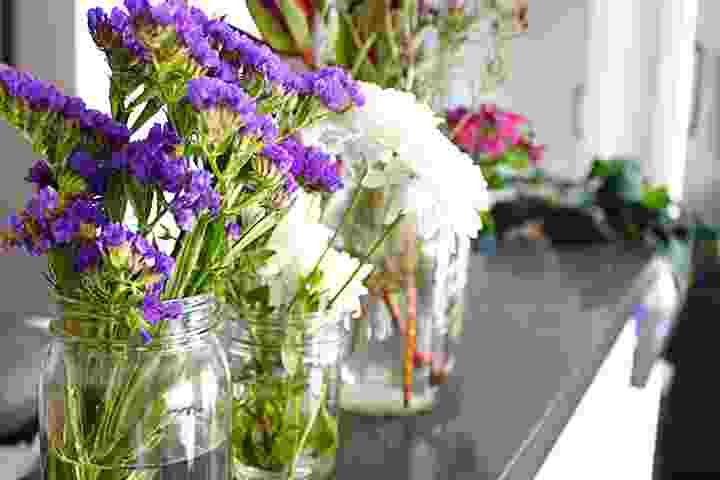 It's been a while. We have six weeks left. (Or more, or less. Let's pray for less.)
My point is that my belly is huge and it's getting real.
I've been trying really hard lately to prepare for Owen, mentally and spiritually. I don't know what kind of child would want to come to our family to complete an Amelia sandwich, but he must be one incredibly persistent and compassionate spirit to love a broken mama like me.
I'm nervous for what it will feel like to hold him in my arms, because I still avoid babies. I've held my 7-month old niece a handful of times, but it took me months and months to get the courage to do so and frankly it doesn't feel very natural so (no hard feelings but) I kind of avoid it.
I'm sure all those feelings of being a mama will come back to me, right? Right?
When I'm not ridden with anxiety about meeting Owen, I'm trying to relish my last few weeks alone with Jack. He's so grown up but in the best way ever. I never, ever dreamed I'd have my kids spaced so far apart, and over the past two years in some ways I've learned to embrace and love the gap. But in many ways I've come to hate it.
This morning Jack read a book to a snail outside (completely his idea, I had nothing to do with it) and was very intent on making sure "Mr. Snail" could see the pictures. My heart rejoiced at his cute innocence but simultaneously broke a little that he had no siblings and had to resort to reading a book to a snail instead.
So I'm finding there's a little bit of guilt associated with me and this so-called gap. I know there shouldn't be, but all the same, there it is, staring me right in the face. I can't help but feel like I've somehow messed up along the way and our circumstances are my fault. That The Gap between children is my fault.
I'm the Mom, and I should be able to fix this. I should be able to cover this wound with a band-aid and kiss it better. But deep down in my heart I think Amelia must in heaven preparing Owen to do that instead. I think he's probably one tender and sympathetic spirit to come heal our family.
I can't wait to meet you, Owen. Your daddy is going to cry, and your brother will no doubt kiss your cheeks and call you a "tiny baby!". I might stay really quiet at first, but I'm here, I promise.
I'm here, I promise.