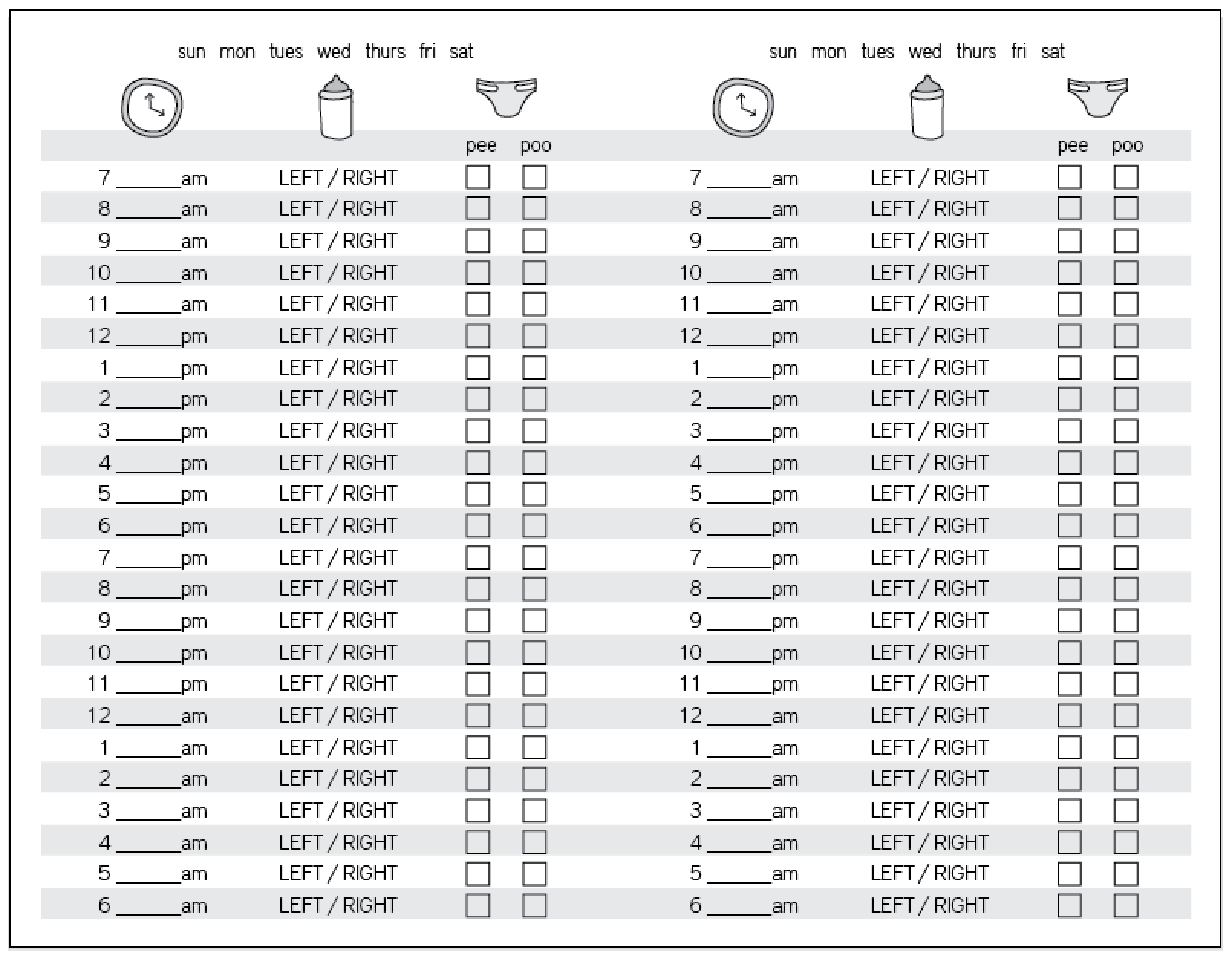 I'll be boob-feeding Owen, hooray! Just as soon as he decides to make his appearance…any week now…
I don't anticipate doing much on-demand feeding, as it's just my personality to be a really schedule-oriented person. (To a fault, people. It's ridiculous sometimes.) I made a similar chart that I used to bottle-feed Jack (you can download that here) but here's the promised breastfeeding version.
Obviously I haven't breastfed before but the only thing I felt the need to change from the other version was instead of charting how many "ounces" your baby drank, you can chart what breast side they fed on. Breastfeeding mamas, is this accurate or would you like any other information on the chart? I'm a newbie. :)
I'm happy to share this chart with all of you! Download the full size PDF here for free. You can use it one of two ways: I either like to print out a bunch of copies and cut them in half, or I frame it in an 8×10 frame and use a dry-erase marker to write on the glass everyday.
(You can print it as many times as you want for personal use and gifts, but please do not sell, share digitally, or alter it in any way. If you'd like to feature it on your site, please link directly back to my blog. Thanks!)