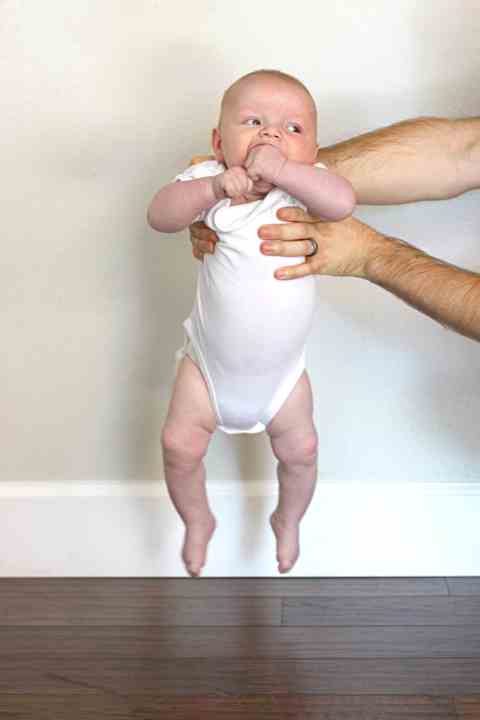 Little Owen isn't so little anymore! You are three months old now, dude. And one heck of a baby to carry around. ;)
stats | 13.5lbs, 24″
sleep | you still sleep all night. 10-12 hours. we love you for it. the past few nights you've been going through a growth spurt and have been waking up early (once, randomly at 3:30am, and the other time around 5:45am) and it makes mama go "wha?!?". i do not miss those early days. keep doin' your nights, little owen. it makes us ALL happier and more pleasant to be around. :) you are also, as always, awesome at putting yourself to sleep for naps – i don't have to do anything but swaddle you and walk away. you've been thrown off a bit by jack's speech and preschool schedule, but usually you compensate by taking a loooong afternoon nap. we'll figure it out sooner or later.
eat | you went through TWO growth spurts in the past few weeks and i can't quite keep up! i think you're eating 5-6oz per feeding, every 3 hours. sometimes more, and sometimes every 2 1/2 hours. you tend to eat like your brother jack – you both fill up in the morning to the early afternoon, and then don't eat much for dinner. but you LOVE food, just like the rest of us. you certainly picked a good family to be born into. we can't wait to feed you solids (i tried a bit of banana with you yesterday and you pushed it right out with your tongue and gave me the crazy eye) but we know because of your low-vision it might be later. that's okay. we're patient. we've got plenty of years ahead of us to do the airplane spoon maneuver.
play | you don't play yet. with your vision, we don't think you can see much – not even us, so definitely not toys yet. but you LOVE kisses on your mouth and cheeks. you love it when we talk and coo with you. you are a smiley little guy, but only when you want to be. you reserve your smiles for mama & daddy. you're generally really easy-going and don't really cry a lot. you love it when jack holds your hand in the car. you've always been a hand-holder and a cuddler. you love the happybaby wrap, and are warming up to the ergo. you're getting so close to rolling over! tummy time is enjoyable for you most of the time, too.
Owen, you are strong and you are brave. You are just like every other kid out there…remember that. You have every opportunity to prove statistics wrong. You make me want to work harder than ever. I want to make you proud, Owen. I love you and your emerging personality and can't wait to see you grow!