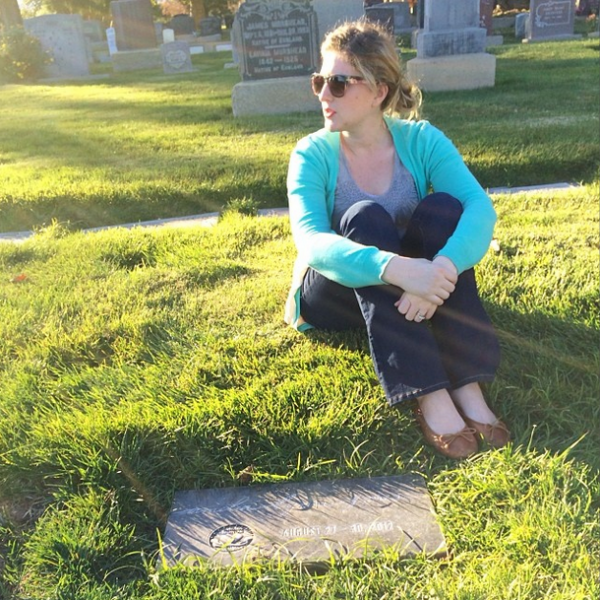 Tomorrow the movers are coming to pack our house away in boxes. I don't quite know how I feel about it yet.
I can hardly contain my excitement that we actually bought our own house. In San Diego, of all places. It's my dream come true and everything has worked out so quickly and easily. But I'm really struggling with leaving Amelia behind. I know it's just a grave, but it's also all I've got left of her.
I should have visited her more. I wish I would have been unafraid to just sit down and talk to her, to sing her the same soft lullabies I sang when she was growing inside of my belly that summer.
I'm not looking forward to driving away from her Wednesday afternoon. It will be much like the day we buried her – a melancholy, bleary drive away from her grave in silent tears.
But this time I won't be coming back.