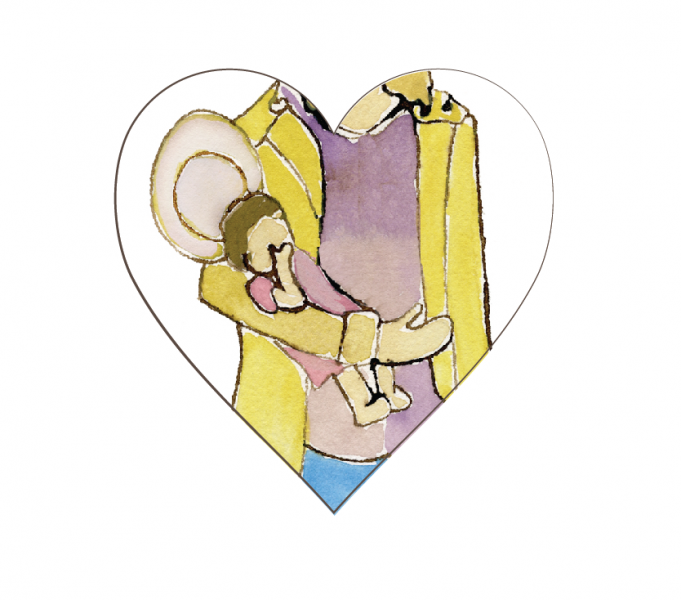 artwork by the lovely ashmae
I feel like I connected deeply with Amelia, even though I barely knew her. She lived for a little over two days in my arms, but still I feel like I knew her, deep down in her soul. She and I were best friends, after all.
She is a brave and ruthless one. She would have been the second child that everyone always talks about, the one that is spunky and really makes you question if you've got this parenting thing down or not. But that girl still has my heart, and not a day goes by when I don't think about her.
There's something about carrying a baby inside of me that resonates deeply within my own soul. I've had the privilege of carrying two babies into this world, and my soul aches deeply to do so again. When I'm carrying those babes it's as if the woman I was meant to be is awoken and alive again. I long once more for that feeling of home, to see my child, my baby, safe and healthy in my arms.
But I know this next time I will be heavy and burdened with fears. And after such experiences and loss, my soul – that mother buried and aching inside my soul - will have to find herself again, and finding peace among those panicky fears will not be easy.
It's a constant battle to remember, remember. Remember there is a soul deep within me that knows. Listen to her; she will show you the way. She's been around since the beginnings of time, and fought desperately just for a place here on the earth. Remember, remember.